Our farm is located in Tuscany, in the heart of the beautiful green valley of the Casentino, in the municipality of Poppi, ranked as one of the "most beautiful villages in Italy". The many castles that were built in this period in the hills of the Casentino valley, give an important feature to the territory.
Abode of the most powerful ruling families like Guidi, the Tarlati and Umbertini, you can still admire these castles that enrich the Valle del Casentino: Porciano, Castel San Niccolo, Chittoor, Romanian, Castel Focognano, Bibbiena and Poppi, the most admired and best preserved of the Casentino, in which there is the famous "Library Rilliana" full of books and manuscripts of the time and the chapel frescoed by famous painter Taddeo Gaddi, who continued the style of Giotto. It seems that the tower of the castle of Poppi has been taken as an example by Arnolfo di Cambio for the construction of one of Palazzo Vecchio in Florence. Here, the host of the Guidi, lived the great poet Dante Alighieri, who took part in the epic battle of Campaldino between Guelphs and Ghibellines of 11 June 1289, masterfully narrated in his Divine Comedy.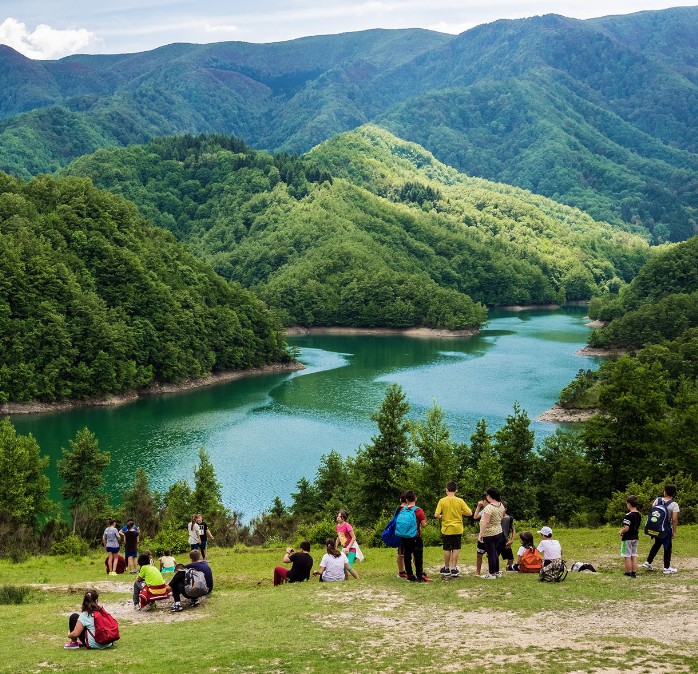 Spread throughout the valley are numerous churches and parish churches, masterpieces of art and architectural evidence of the Romanesque period, which represent real jewels of the landscape. To visit the parish churches of Romena, Stia, Bibbiena, Pieve a Socana and Poppi where you can admire the fine wooden sculptures and frescoes from the school of Giotto, the works of famous painters like Bicci di Lorenzo and Giorgio Vasari, the famous architect from Arezzo who discovered the laws of perspective painting and Renaissance architecture (admirable example, the colonnade of the Uffizi in Florence.