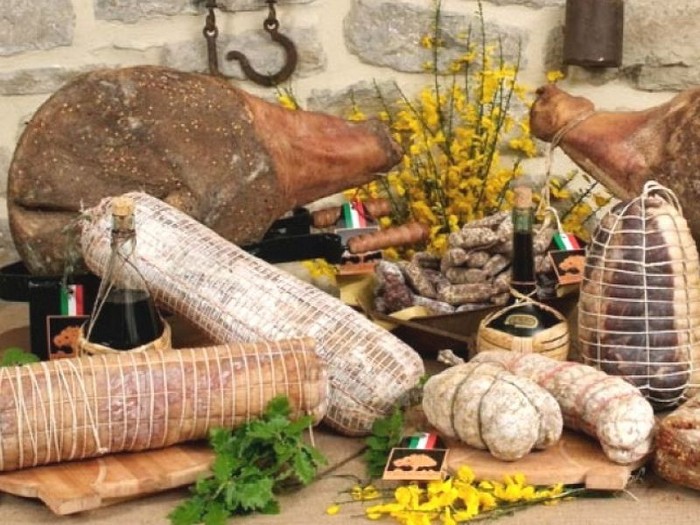 Are ancient traditions of the Casentino Valley, in the province of Arezzo in Tuscany, which have been handed down in time and brought us up to typical products casentinesi appreciated even today in many markets, and national and international fairs.
In shops, numerous restaurants, but also in the many fairs and festivals that are held in the summer, almost daily, from the municipalities of the territory of the Casentino, you can learn and enjoy these products our typical Tuscan food: soups like ' acquacotta, ribollita and scottiglia prepared with various types of meat to pieces, cooked very long slow fire and served on slices of toasted bread; polenta corn, slowly cooked in a copper pot; tortello potato, typical of Casentino; the baldino or chestnut, sweet chestnut flour flavored with rosemary; honeydew pine, chestnut honey, cheese raveggiolo, the famous cheese called "abbucciato Arezzo" and ham "Consorzio Prosciutto del Casentino", garrison which also our Fattoria di Belvedere is part.
Also important are the production of cloth Casentino Stia and woodwork and wrought iron that gave birth to the "Biennial National Art Fabbrile to Be" (Arezzo), important shows where master craftsmen coming from all over Italy and mondo.A Road In Casentino, there is the traditional exhibition of stone by hand, pride of the artisan culture of Arezzo.